Robert & Christopher co-curates major international exhibition!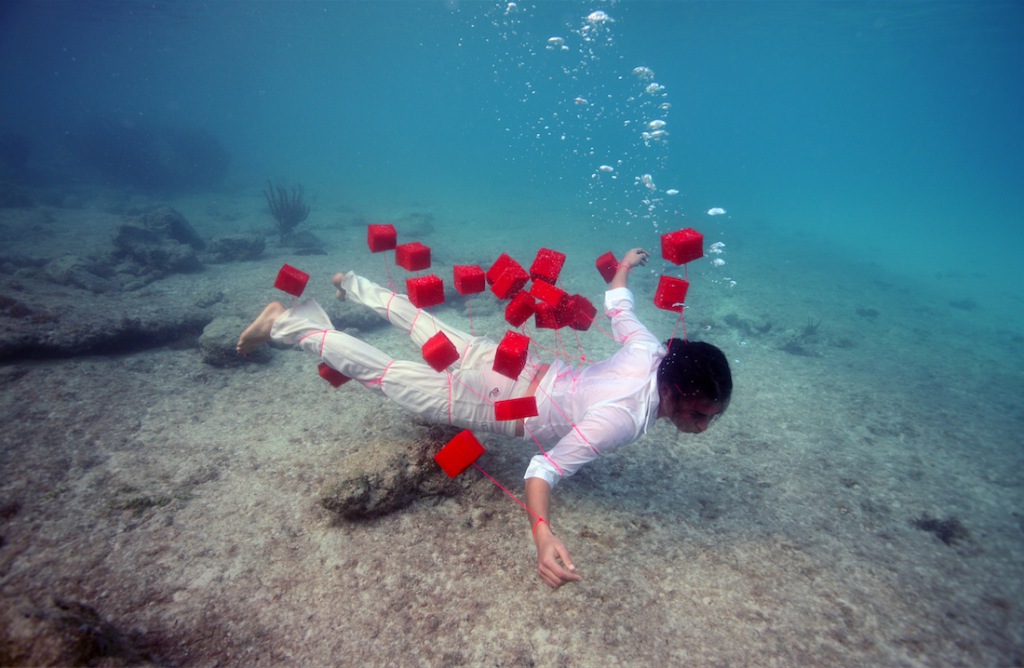 PICTURES FROM PARADISE : A SURVEY OF CONTEMPORARY CARIBBEAN PHOTOGRAPHY
May 1 – May 25, 2014
Shipping Containers behind The Power Plant Contemporary Art Gallery
231 Queens Quay West, Toronto
Tuesday–Sunday 10–5pm, Thursday 10–8pm
TORONTO, March 5, 2014 – Pictures from Paradise: A Survey of Contemporary Caribbean Photography explores the complex social, racial, political, and physical relationships and landscapes that exist within the Caribbean. Based on the 2012 book of the same name by Robert & Christopher Publishers, the exhibition is structured by four photographic genres to examine the work of 18 artists: 'Tableau Vivant' depicts constructed scenarios, 'Portraiture' challenges our understanding of the emotive subject, 'The Documentary Image' celebrates the interrogative attitude of photographs, and 'Transformed Media' hails digital processes.
Reflecting how migration affects cultural development, Pictures from Paradise is specially presented within four adjoined shipping containers positioned alongside Lake Ontario. Tackling critical issues of race, class, gender, sexuality, nationality and identity, the exhibition exposes the region in contrast to the picture-perfect paradise of traditional depictions.
Pictures from Paradise, a primary exhibition in CONTACT 2014, is curated by Robert & Christopher editors Melanie Archer and Mariel Brown with Wedge director Kenneth Montague. Programming will include a panel discussion and exhibition tours. The exhibition is organized by Scotiabank CONTACT Photography Festival and Wedge Curatorial Projects and presented in partnership with Robert & Christopher Publishers and The Power Plant Contemporary Art Gallery.
Opening Reception
Saturday, May 3, 2014, 5:00pm – 7:00pm
Participating Artists
Ewan Atkinson, Marvin Bartley, Terry Boddie, Holly Bynoe, James Cooper, Renee Cox, Gerard Gaskin, Abigail Hadeed, Gerard Hanson, Nadia Huggins, Marlon James, Roshini Kempadoo, O'Neil Lawrence, Ebony G. Patterson, Radcliffe Roye, Alex Smailes, Stacey Tyrell and Rodell Warner
Presenting Partners
Scotiabank CONTACT Photography Festival is an annual event in May with well over 1500 Canadian and international artists and photographers exhibiting at more than 175 venues throughout the Greater Toronto Area. Founded as a not-for-profit organization in 1997 and now a charitable organization, the Festival is devoted to celebrating, and fostering the art and profession of photography, through a diverse range of programmes.
Wedge Curatorial Projects is a charitable organization with a mandate to increase public awareness and understanding of the arts with an emphasis on promoting African and diasporic communities. Founded by director Kenneth Montague in 1997, Wedge was conceived to be an experience where artists would be 'wedged' into the public consciousness through exhibitions, discussions, workshops, and community development projects. By exhibiting art and arranging programing events, Wedge Curatorial Projects promotes artists who explore diasporic culture with a strong focus on black identity and representation.
Robert & Christopher Publishers is a small and ambitious illustrated art book imprint based in Trinidad and Tobago. Our primary concern in our contemporary art series is to produce quality books that document and elucidate our Caribbean story as seen through the eyes of Caribbean artists. We aim to produce the highest quality of relevant books that will be accessible to a wide reading and creative audience, in Trinidad and Tobago, the Caribbean and internationally.
Image: James Cooper, Johana Foamz, 2008, digital photograph, Organized with Wedge Curatorial Projects, Robert & Christopher Publishers and presented with The Power Plant